Musk says Twitter must show data behind spam estimate or he'll kill the deal
Ars Technica
Jon Brodkin
2022-05-17
https://arstechnica.com/tech-policy/2022/05/musk-says-twitter-must-show-data-behind-spam-estimate-or-hell-kill-the-deal/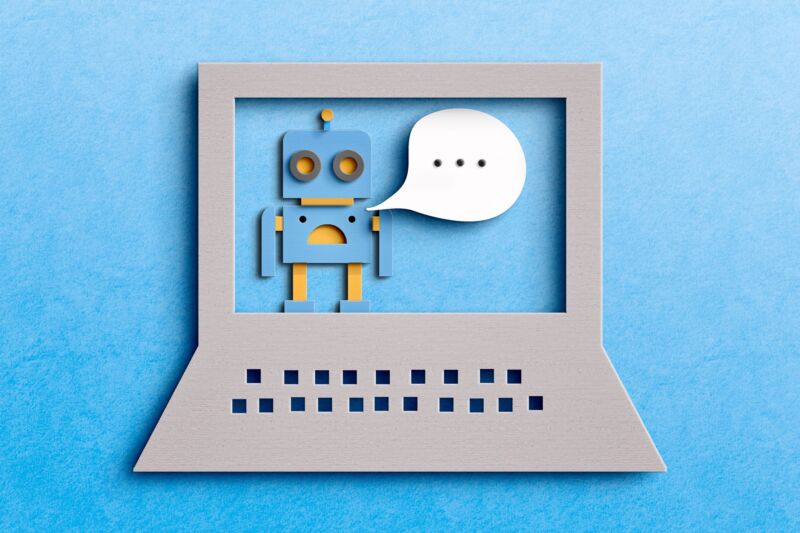 Elon Musk has cast more doubt on his willingness to buy Twitter, criticizing the company's CEO and saying the "deal cannot move forward" until Twitter provides data behind its estimate of spam accounts. Musk also said this week that renegotiating the deal at a lower price is "not out of the question."
Musk says he thinks at least 20 percent of Twitter accounts are fake or spam, while Twitter said in a Securities and Exchange Commission filing that fewer than 5 percent of monetizable daily active users (mDAUs) are spam or fake. Those numbers are not incompatible, as Musk seems to be talking about all accounts, while Twitter's 5 percent stat refers to accounts that are logged in and can see ads each day.
But Musk has insisted that Twitter's data is wrong, and he demanded to see proof and ratcheted up his claims in a tweet on Tuesday:
20% fake/spam accounts, while 4 times what Twitter claims, could be *much* higher. My offer was based on Twitter's SEC filings being accurate.

Yesterday, Twitter's CEO publicly refused to show proof of <5%. This deal cannot move forward until he does.
Twitter CEO explained 5 percent estimate
Musk was referring to Twitter CEO Parag Agrawal, who wrote a thread on Monday describing how Twitter made its estimate. "Our estimate is based on multiple human reviews (in replicate) of thousands of accounts, that are sampled at random, consistently over time, from *accounts we count as mDAUs*. We do this every quarter, and we have been doing this for many years."
Twitter's "actual internal estimates for the last four quarters were all well under 5 percent—based on the methodology outlined above. The error margins on our estimates give us confidence in our public statements each quarter," Agrawal wrote. "Unfortunately, we don't believe that this specific estimation can be performed externally, given the critical need to use both public and private information (which we can't share). Externally, it's not even possible to know which accounts are counted as mDAUs on any given day."
Agrawal also wrote that Twitter "shared an overview of the estimation process with Elon a week ago and look forward to continuing the conversation with him, and all of you."
Musk responds with poop emoji
Musk responded to Agrawal with a poop emoji and asked, "So how do advertisers know what they're getting for their money? This is fundamental to the financial health of Twitter." Musk also asked Agrawal if Twitter has tried calling users to verify whether they're real.
Musk replied, "absolutely," to a tweet saying, "If Twitter lied about how many actual users they have to the SEC, we're looking at a company that has perpetuated fraud on its shareholders and advertisers. Big trouble for the Twitter commies." Another tweet Musk agreed with claimed, "There's a high possibility that the number of fake/spam/bot accounts could be well over 50 percent."
A video showed Musk saying that Twitter is claiming "the number of real, unique humans that you see making comments on a daily basis on Twitter is above 95 percent." However, Twitter's definition of monetizable daily active users doesn't require all of them to make comments every day. The metric includes "accounts who logged in or were otherwise authenticated and accessed Twitter on any given day through twitter.com, Twitter applications that are able to show ads, or paid Twitter products, including subscriptions," which can include users who merely view other people's tweets.
Musk previously cast doubt on his willingness to complete the Twitter deal on Friday, when he wrote that the purchase is "temporarily on hold" but added that he remained "committed" to the acquisition. Later on Friday, Musk tweeted that his "team will do a random sample of 100 followers of @twitter" to come up with an estimate of fake accounts. When asked for his methodology, he replied, "Ignore first 1000 followers, then pick every 10th. I'm open to better ideas."
Musk says he might try to renegotiate price
The sale agreement requires either Twitter or Musk to pay a breakup fee of $1 billion to the other if the deal is terminated under some circumstances, such as if Twitter sells to someone else or if Musk fails to provide the necessary funds to complete the purchase.
The deal has a non-disparagement clause that says Musk can tweet about the merger "so long as such Tweets do not disparage the Company or any of its Representatives." Musk has nonetheless repeatedly criticized the company, including by saying that banning Donald Trump was "morally wrong and flat-out stupid."
Musk discussed the number of fake accounts on Twitter in an appearance at a tech conference on Monday. "Currently what I'm being told is that there's just no way to know the number of bots," Musk said, according to a Bloomberg article. "It's like, as unknowable as the human soul."
Musk was asked at the conference if he might renegotiate the deal at a lower price. He replied, "I mean, it's not out of the question… the more questions I ask, the more my concerns grow," according to The Washington Post.
Musk's $44 billion deal to buy Twitter amounts to $54.20 per share. After Musk's public criticism of the company's spam-account estimates, the stock price dropped from $45.08 to $40.72 on Friday. Twitter stock was about $37.50 as of this writing.